Insolvent Estates Software
Please Fill in the Form for Free Download
of Trial Version
Automatic generation of the necessary prescribed forms including Second Meeting Report, L&D account.
Printing/emailing of the forms to clients, Master and correspondents.
Progress Sheet – Each file has a progress sheet which tracks all letters/forms generated on a file as well as store all manual file notes made by users.
Auto-generation prescribed notices.
Management of debtors and creditors
Cashbooks – provision for multiple cashbooks per file including an "in-house ledger" account to keep track of moneys advanced by you on files in which you have not yet received cash.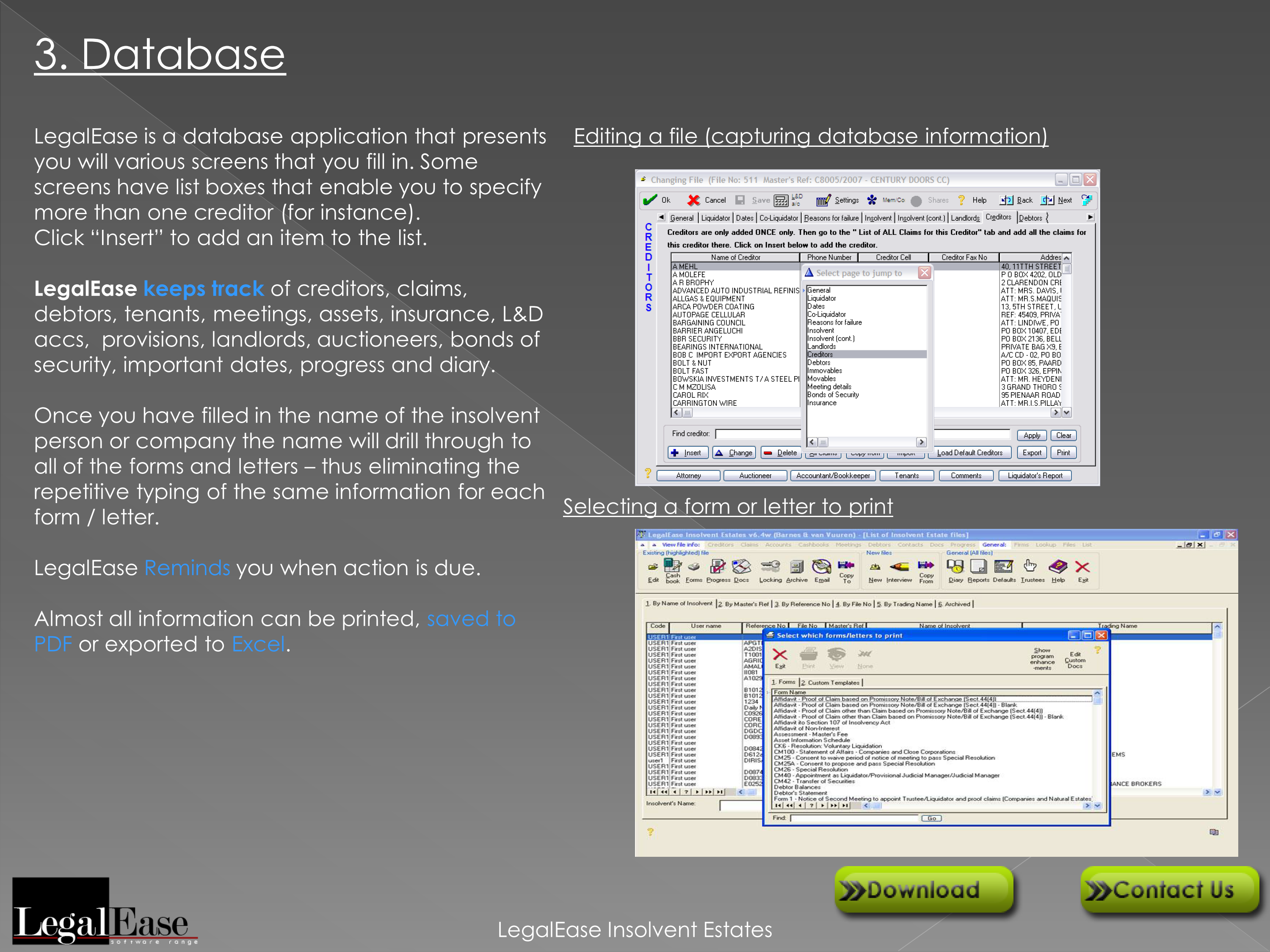 Once you have filled in the download form and the file has been downloaded, open the insset.zip file. You will find the file under the "Downloads" folder on your PC.
When you open the file you will see the installation file called insset.exe.
Open insset.exe and then follow the prompts to install the software.
If you are evaluating the software then you should leave the install folder as C:INSOLVEN
Once installed you will see a desktop shortcut called "LegalEase Insolvent Estates".
When you open the shortcut for the first time you should click "Evaluate" and then log in as USER1 to start using the program.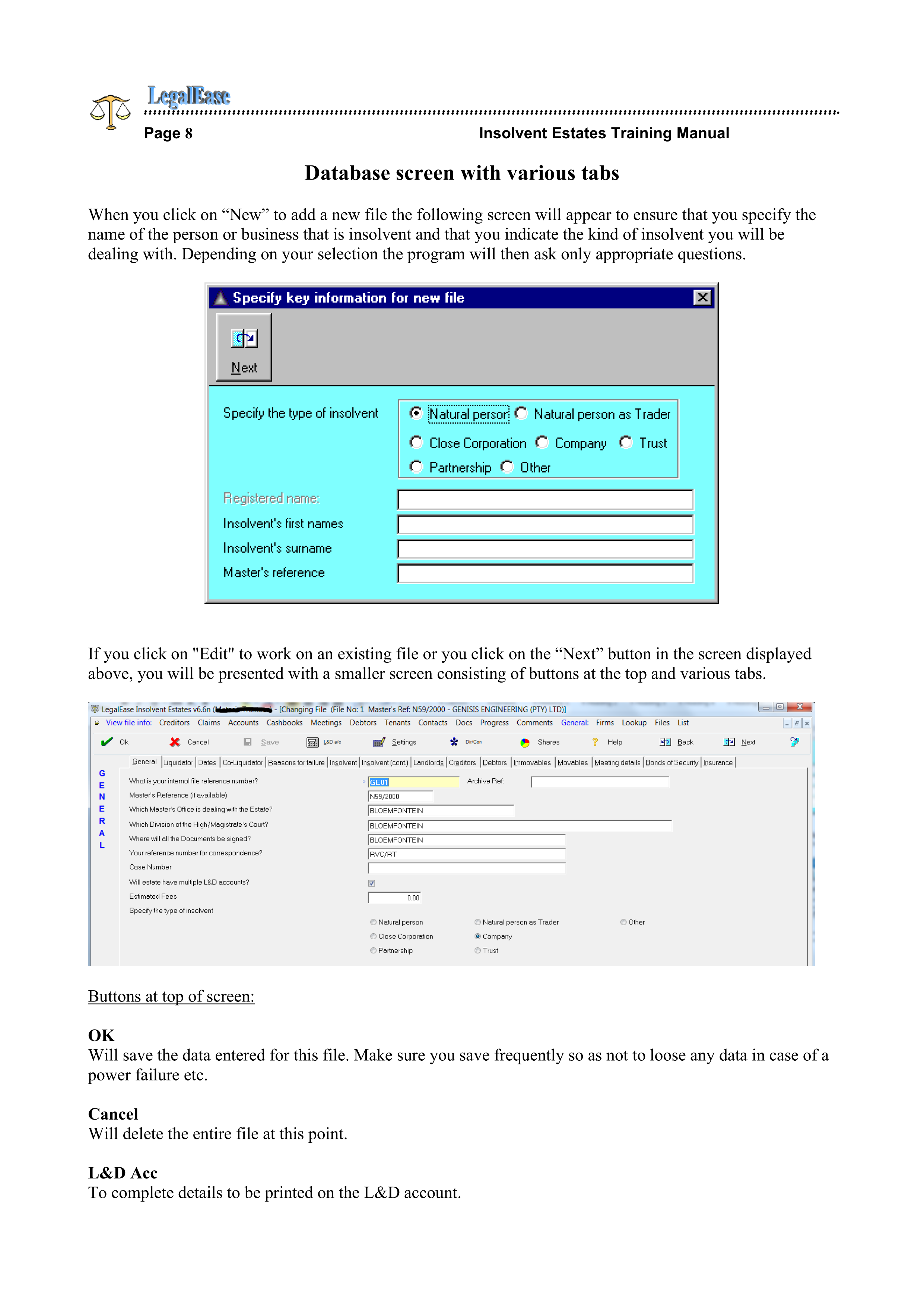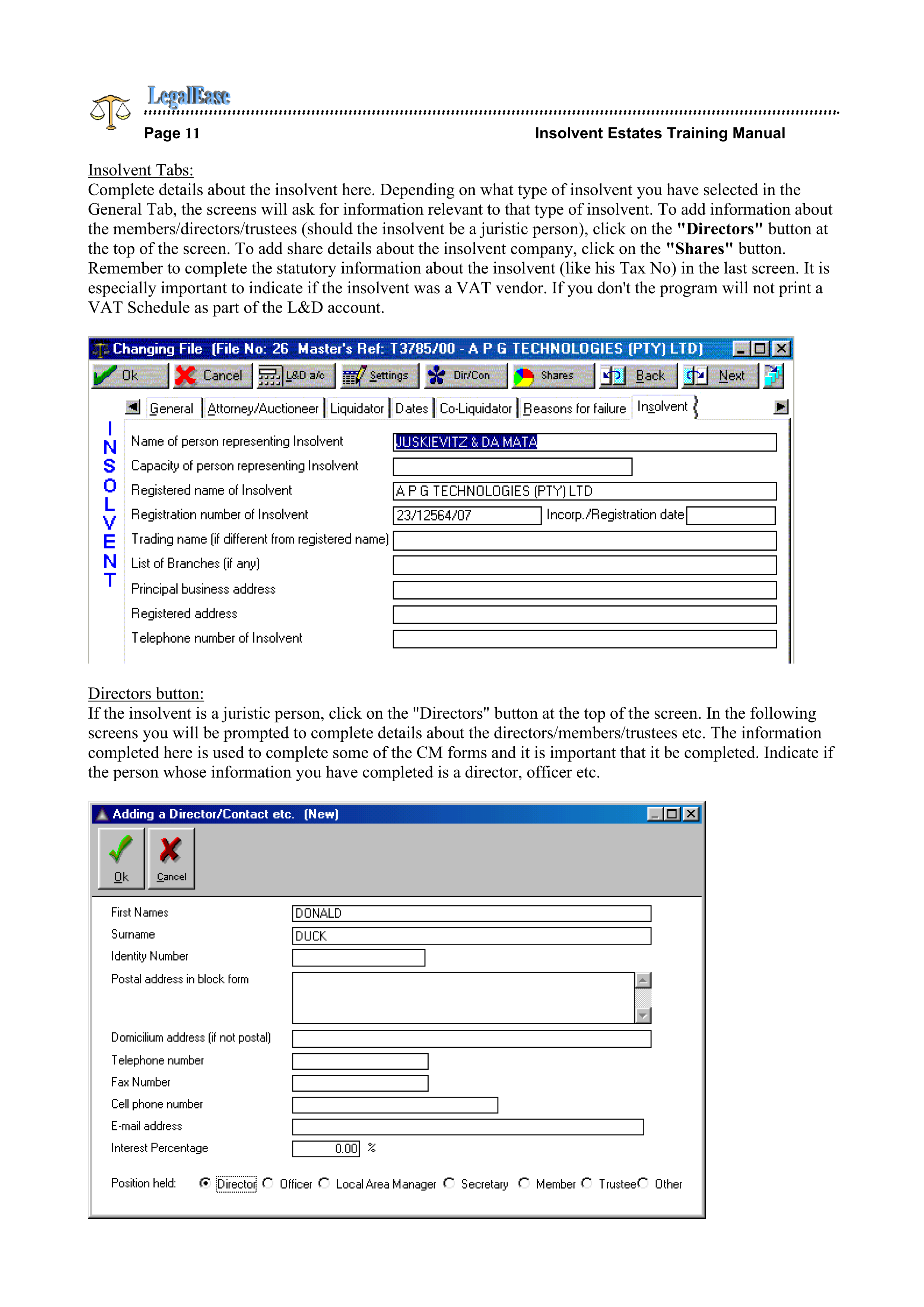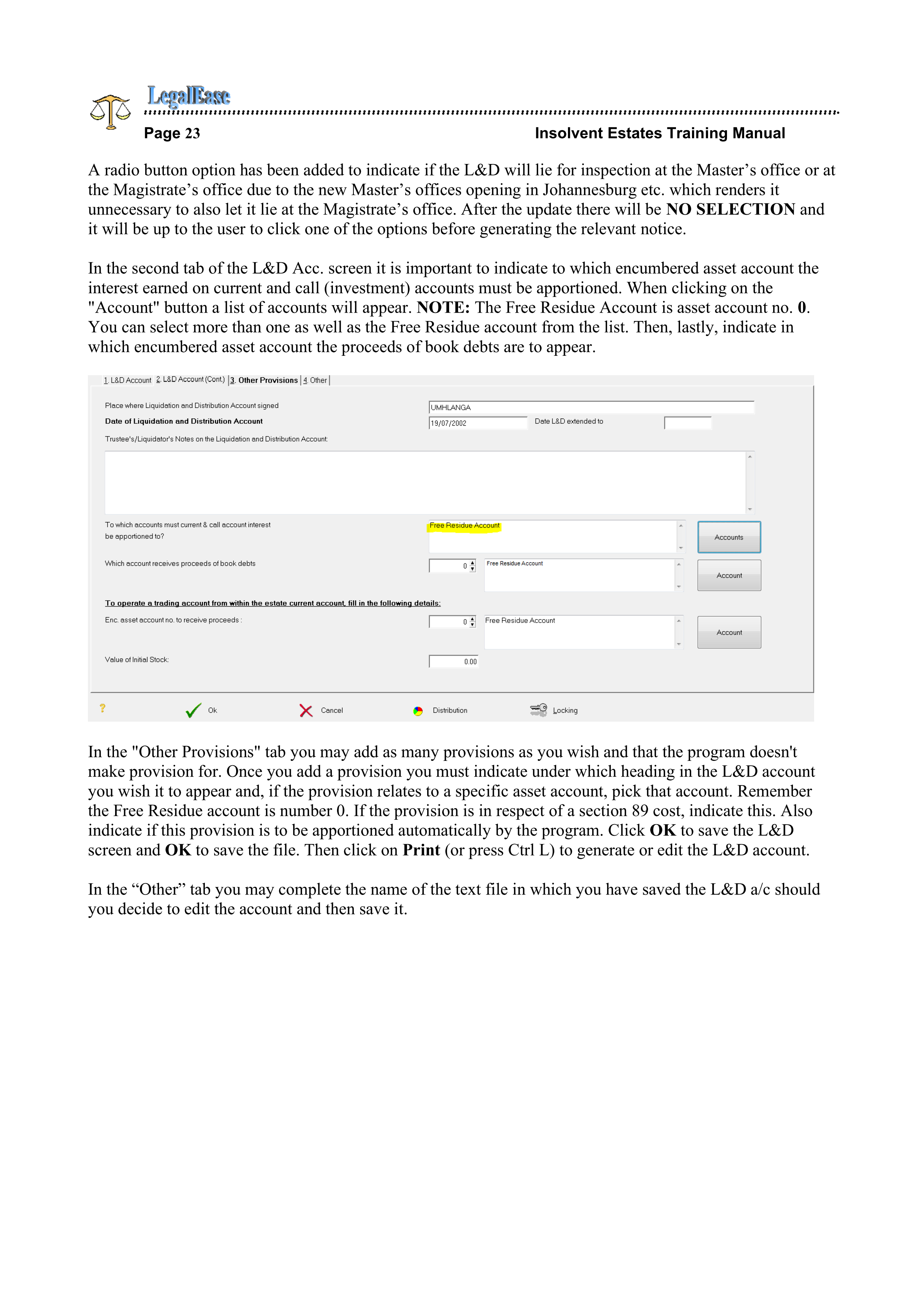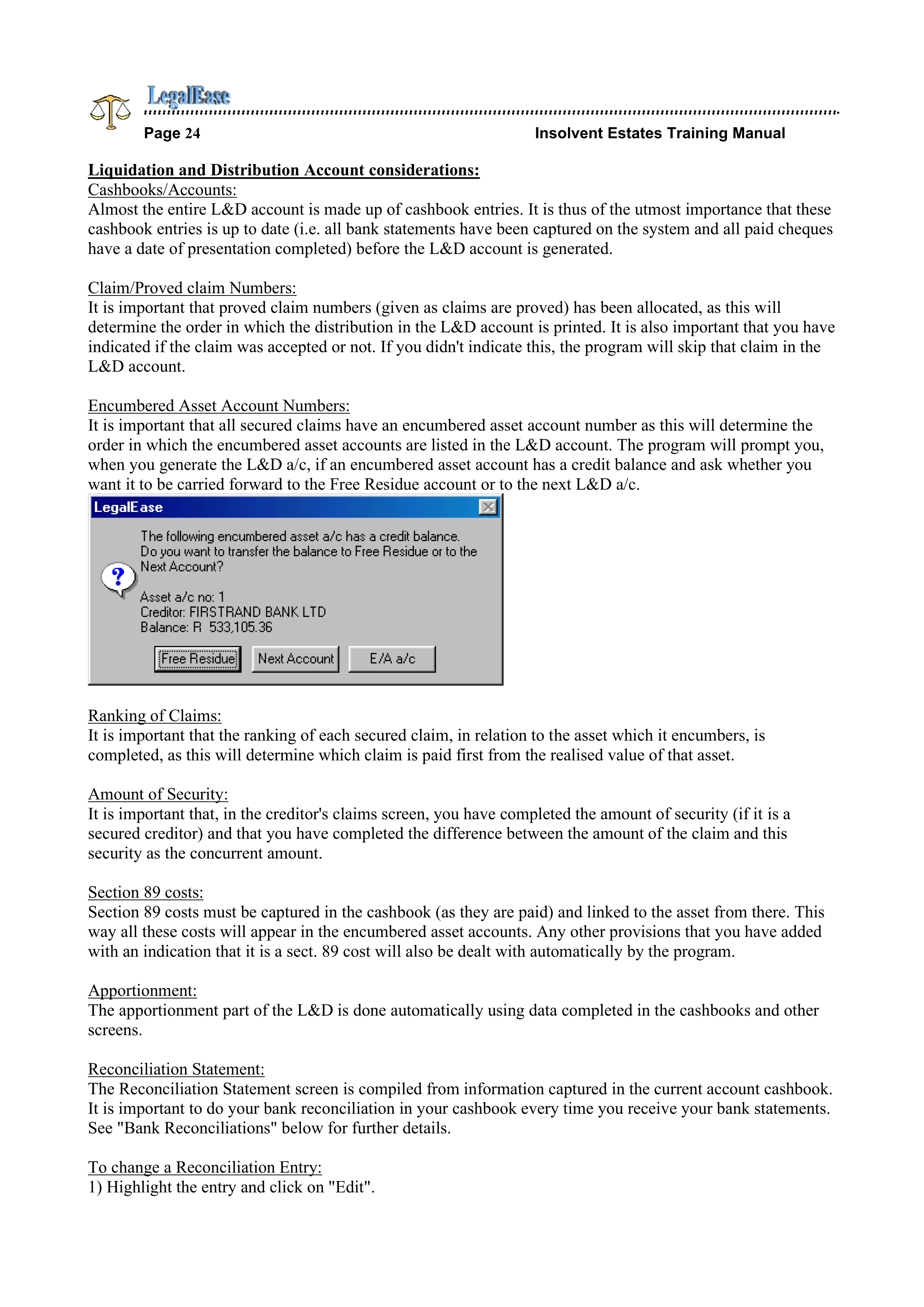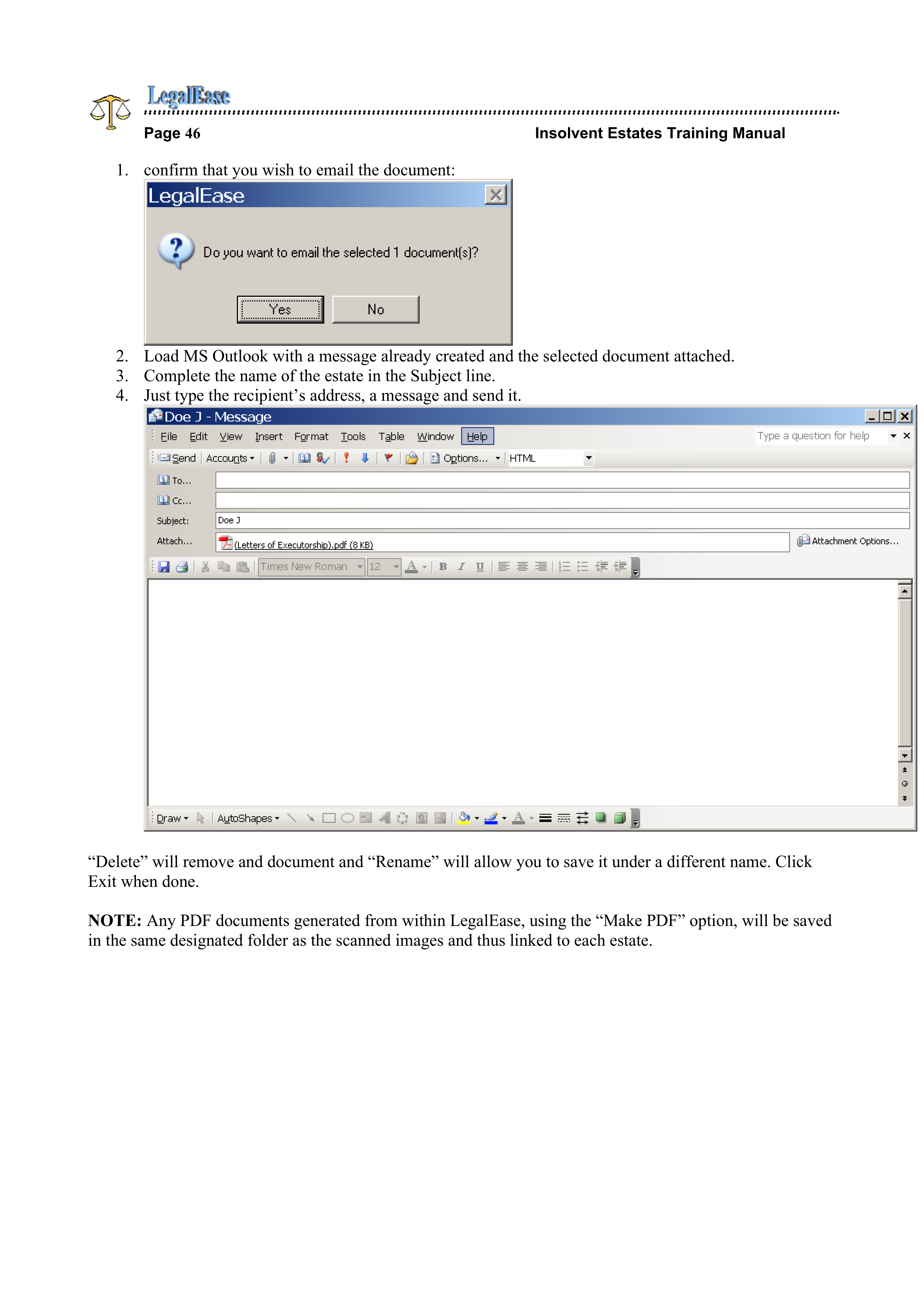 "I have no hesitation whatever in recommending this program and its service provider to any person, legal or accounting practice who may have, as part of their range of expertise the provision of estate and related advice"
"I wish to thank you and your partner and staff for the excellent service which I received from you and the estates program over the years. It has been marvellous."